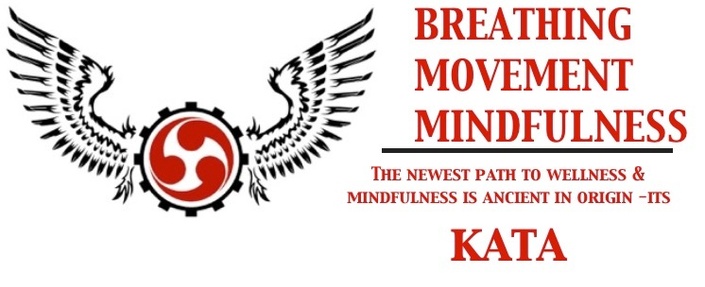 Kata-RX For Wellness - FREE Core Course
All Kata-RX for Wellness students MUST start here - a FREE introduction to kata as a form of daily wellness & mindfulness.
Watch Promo
Kata for wellness & mindfulness geared toward the student with no martial arts experience has been my passion. In fact, I developed this kata specifically for that purpose. I perform this kata several times a day. It keeps me physically & mentally balanced. It sustains, nourishes & enriches me. It makes the good days better & the bad days not so bad. It is for that reason that I want to share it with you. I know you can benefit from this kata. Anybody can learn to achieve physical and mental well-being and emotional balance using my kata. Please feel welcome to join me.
Unlike other wellness vehicles, there is no uniform or special clothing required. There is no special equipment needed. Everything you need is in you 24 hours a day, 7 days a week!
This course will teach you the core kata that the full course will build upon. The kata is presented in simple, easy to learn videos using my innovative step-by-step approach honed over almost five decades of teaching experience. In addition to video classes, the course also provides written PDF's that enhance your learning experience and that you can print for ease of reference. I present the course in an easy, fun, flowing manner that makes you learn while not struggling to learn.
Upon enrollment you can join a private FaceBook Group for one-on-one interaction with me and to share your kata experience!
Please feel free to view the full curriculum below. Again, you have nothing to loose, its FREE! Start your classes now & begin to experience the physical & mental benefits of my Kata-RX For Wellness & Mindfulness.
Thanks for your time and consideration - see you in class!
Sensei John Szmitkowski
Your Instructor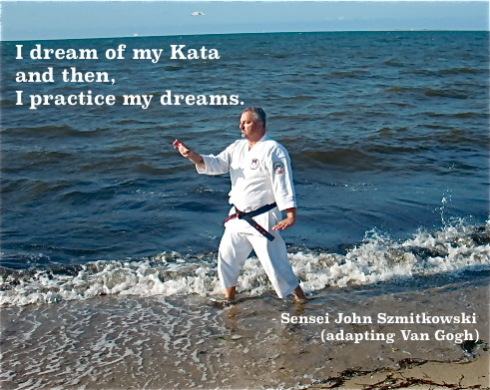 Sensei John M. Szmitkowski has 48 years of training and practicing Okinawa-based Karate-Do. In 1971 he began his training at age 10 in the Palisades Park, NJ Dojo of Shihan Thomas DeFelice, Ku-Dan, (ninth degree black belt) in Goshin-Do Karate-Do. To date, since the dojo opened in 1965, only twenty-four people have attained a black belt rank in this demanding style of karate. Sensei John is presently ranked as a Nana-Dan, (seventh degree black belt).
Sensei John's understanding of kata, the ritual forms of karate is profound. He had undertaken a deep exploration of kata resulting in a ground-breaking method of teaching certain, some may say sacred kata, to non-martial artists to promote physical and mental (spiritual) well-being. Sensei John is unique in this endeavor. Worldwide there are few who have such a rare ability to convert these ready kata into a life enhancing experience.
Academically, Sensei's highest level of education is a Juris Doctorate degree from Seton Hall University School of Law (1989). Sensei is a retired criminal defense attorney who now devotes a substantial part of his day exploring and teaching his methods.
Frequently Asked Questions
When does the course start and finish?
The course is a completely self-paced online course - you decide when you start and when you finish. Once you learn the kata, it is yours to use each and everyday as you need or desire.
How long do I have access to the course?
How does lifetime access sound? After enrolling, you have unlimited access to this course for as long as you like - across any and all devices you own.
What if I am unhappy with the course?
I would never want you to be unhappy! I am confident that my kata will help you as much as it helps me each & everyday, but, if you are not completely satisfied, your purchase will be refunded within 30 days of your purchase. But, PLEASE even after a refund, keep practicing the kata. I know that you will want to come back for more.
I like the kata experience, what's next?
After you complete course # 1: "The core kata course," you can enroll in course # 2 which teaches not only the full kata physical movements, but also many more internal processes, perception modification and visualization techniques. The full course also explores the entheogenic use of combining my kata with medical cannabis for those students that have been prescribed such medical cannabis. Please note that you can easily preview the second course as it too comes with a 30 day money back guarantee.
My sincerest thanks to you for visiting this page.
These courses are the result of (as of now) my 48 year exploration of karate kata. The penultimate result being this meditative kata for wellness. My your path from hereon in be smooth.